Susan Hilton College Station Real Estate
Realtor & Vice President of Sales of Bryan College Station Real Estate
Read my blog below
October 14th, 2016 Categories: Uncategorized
Friends,
This Sunday
afternoon, please come to the Boonville Heritage Park, in front of the historic Boonville Cemetery on Boonville Road, 1/4 mile east of Highway 6. The brief program will be at 3:00 p.m., followed by tours of the buildings, statues and plaques which tell of the early history of Brazos County and its pioneers.  We will have plenty of chairs and shade trees, so set your phones to remind you to attend.
   Also, this year is the 175th anniversary of the establishment of Brazos County by the legislature of the Republic of Texas.  The Brazos County Historical Commission has ordered a very limited supply of souvenir wooden nickels for this occasion.  We will probably give them all away
Sunday
, so come out to get your free souvenir and see the Boonville Heritage Park.
Henry
https://www.facebook.com/BoonvilleHeritagePark/
http://www.kagstv.com/news/local/grand-opening-set-for-boonville-heritage-park/334896851
http://www.theeagle.com/news/local/see-what-s-new-at-boonville-park/article_6c0671c3-5e4a-5e0e-b511-5fcedd87f67b.html
Posted by Susan Hilton | Discussion: No Comments »
March 12th, 2016 Categories: Agents - Realtors
Running your own business and becoming a Realtor is as simple as getting your real estate license.  NOT!  Getting your real estate license in Texas is only the beginning.  While the license allows you a multitude of freedoms to be your own boss, choose the hours your work and determine your own destiny but being a Realtor takes more.  First – find a Broker that is a member of the National Association of Realtors.  Choose a broker that has  years of experience and is willing to help their agents, provides support and education and has the reputation you want your name tied to.
Want to know more about becoming a Realtor in Bryan/College Station? Give us a call and we'll help you get started and maybe even offer a discount to get your license.
http://century21bcs.com/careers/new-career-in-real-estate.html
Posted by Susan Hilton | Discussion: 4 Comments »
April 29th, 2015 Categories: Uncategorized
C21 Beal Retreat Welcome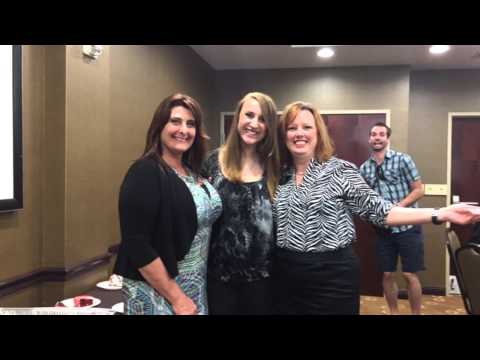 Posted by Susan Hilton | Discussion: 1 Comment »
March 23rd, 2015 Categories: Real Estate
College Station, Tx (Grassroots Newswire) March 2015 — Jeffrey Leatherwood, a sales associate with CENTURY 21 Beal, Inc., was recently named a the #6 top producing sales associates in the nation. Leatherwood was ranked #6 for sales production/closed transactions among the nation's top producers.

"It is with great dedication, knowledge and commitment to quality service that Jeffrey has so duly earned this recognition.  Jeffrey is a leader and innovator in the real estate industry and an asset to homebuyers and sellers in the College Station community," said broker/owner Michael Beal. 
 
Leatherwood consistently receives top awards from CENTURY 21 for his outstanding sales volume and customer service.  And, he is always willing to help his clients and fellow agents achieve their goals by sharing his knowledge and expertise.
"To be recognized among such talented and motivated sales professionals is truly an honor. Bryan/College Station is a great market. I appreciate my family, friends, clients and co-workers. THANK YOU ALL!" said Jeffrey Leatherwood
Posted by Susan Hilton | Discussion: 9 Comments »
March 19th, 2015 Categories: Community Events, Family, Parks & Recreation
Join us at the CENTURY 21 BEAL, INC. ANNUAL EASTER EGG HUNT! Take pictures with the Easter Bunny, Hunt Eggs and win LOTS of Prizes!!! Please bring your own basket. Central Park 9:30 Open to ALL! Questions? Call 979-764-2100 or info@century21bcs.com
Posted by Susan Hilton | Discussion: 2 Comments »