Susan Hilton College Station Real Estate
Realtor & Vice President of Sales of Bryan College Station Real Estate
Read my blog below
March 12th, 2016 Categories: Agents - Realtors
Running your own business and becoming a Realtor is as simple as getting your real estate license.  NOT!  Getting your real estate license in Texas is only the beginning.  While the license allows you a multitude of freedoms to be your own boss, choose the hours your work and determine your own destiny but being a Realtor takes more.  First – find a Broker that is a member of the National Association of Realtors.  Choose a broker that has  years of experience and is willing to help their agents, provides support and education and has the reputation you want your name tied to.
Want to know more about becoming a Realtor in Bryan/College Station? Give us a call and we'll help you get started and maybe even offer a discount to get your license.
http://century21bcs.com/careers/new-career-in-real-estate.html
Posted by Susan Hilton | Discussion: 2 Comments »
April 29th, 2015 Categories: Uncategorized
C21 Beal Retreat Welcome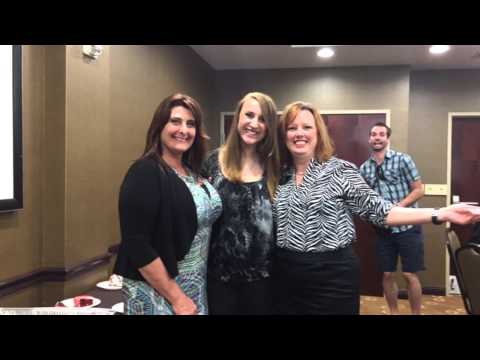 Posted by Susan Hilton | Discussion: 1 Comment »
March 23rd, 2015 Categories: Real Estate
College Station, Tx (Grassroots Newswire) March 2015 — Jeffrey Leatherwood, a sales associate with CENTURY 21 Beal, Inc., was recently named a the #6 top producing sales associates in the nation. Leatherwood was ranked #6 for sales production/closed transactions among the nation's top producers.

"It is with great dedication, knowledge and commitment to quality service that Jeffrey has so duly earned this recognition.  Jeffrey is a leader and innovator in the real estate industry and an asset to homebuyers and sellers in the College Station community," said broker/owner Michael Beal. 
 
Leatherwood consistently receives top awards from CENTURY 21 for his outstanding sales volume and customer service.  And, he is always willing to help his clients and fellow agents achieve their goals by sharing his knowledge and expertise.
"To be recognized among such talented and motivated sales professionals is truly an honor. Bryan/College Station is a great market. I appreciate my family, friends, clients and co-workers. THANK YOU ALL!" said Jeffrey Leatherwood
Posted by Susan Hilton | Discussion: 8 Comments »
March 19th, 2015 Categories: Community Events, Family, Parks & Recreation
Join us at the CENTURY 21 BEAL, INC. ANNUAL EASTER EGG HUNT! Take pictures with the Easter Bunny, Hunt Eggs and win LOTS of Prizes!!! Please bring your own basket. Central Park 9:30 Open to ALL! Questions? Call 979-764-2100 or info@century21bcs.com
Posted by Susan Hilton | Discussion: 2 Comments »
March 13th, 2015 Categories: Uncategorized
For Michael Beal, of CENTURY 21 Beal Inc., real estate runs in his blood. He jokingly calls himself a "son of a broker" and claims that seeing his father work was one of the main reasons he got into the field. Thanks to his Dad, Beal got a head start into the world of real estate in 1970 starting shortly after graduating college.
Located in College Station, Beal currently has 50 agents that close about 1,250 units per year. While he has proven to be very successful in the real estate field, he says that in 2015 he wants to do a "better job of recruiting agents, improving the quality of his agents' knowledge and skills and to develop agents who do an even better job for their clients."
To young agents looking to get more involved in the real estate world, Beal advises them to "join a company that has a good reputation, extensive in house training program, show-up, and get involved." He adds, "Get competent quickly—time is of the essence." Real estate is a high paying career with relatively little time and money required to get started. "The success of your career is dependent upon you and what you put into it in addition to what is required."
He also tells new agents to get a good trainer to help walk them through the real estate process from start to finish. Find an office with an in house trainer and an office that has the culture of "agents helping agents." A new agent should never be left on their own to sink or swim. Real estate sales and purchases are often a client's largest investment and they deserve quality work.
Beal says, "Wouldn't you work out more effectively if you had a personal fitness trainer?" In this example, someone with a personal trainer would most likely be more motivated to work harder, work out more efficiently and in turn, see better results. According to Beal, in the world of real estate, agents who find a good coach and get a reputable program behind them, will be pushed harder and be more successful.
Beal has seen significant changes in the real estate industry. He remembers a time before lockboxes and online MLS. He has adjusted from "marketing through a newspaper" to buying and selling online. But, no matter what, the client and agent relationship has stayed strong. Buyers and sellers want and need a professional to help guide them through the process. No matter what technology is added to the buying and selling experience, a professional is needed to help the transaction be completed efficiently.
Besides real estate, Beal is also very involved with his family and community. He is the chair of the Board for Lake View Methodist Youth Camp and on a Personal Energy Transportation board and participates in many community charities.
Posted by Susan Hilton | Discussion: 8 Comments »